Dissipativity-related properties in hybrid automata
Primary supervisor
Additional information
Contact admissions office
Other projects with the same supervisor
Funding
Competition Funded Project (European/UK Students Only)
This research project is one of a number of projects at this institution. It is in competition for funding with one or more of these projects. Usually the project which receives the best applicant will be awarded the funding. The funding is available to citizens of a number of European countries (including the UK). In most cases this will include all EU nationals. However full funding may not be available to all applicants and you should read the full department and project details for further information.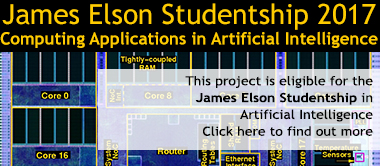 Project description
This research explores energy-related properties of hybrid systems, especially in hybrid automata. Here, energy refers to the abstract energy of the system which may not have a physical interpretation. The formalization of the abstract energy of dynamical systems is achieved by means of the dissipativity theory, which analyses dynamical systems behaviour by means of the exchange of energy with the environment. A dissipative system does not generate and cannot store all the energy supplied to it. Instead, it dissipates energy in some way. Different classes of dissipativity can be obtained according to the balance between the stored and the externally supplied energy in a system. The most important among these is passivity. Dissipativity, especially passivity, has been extensively used in feedback control because of its stability implications. However, they have been overlooked in the analysis and control of hybrid systems, and have been especially underused in the computational-oriented modelling framework of hybrid automata.

This research fills the gap between dissipativity theory and hybrid systems. Due to the direct physical interpretation of dissipativity-based analysis and control, the applications of this project are vast and wide-ranging. Depending on the student's interests, different application domains can be explored. This research would be part of the project DYVERSE (DYnamical-driven VERification of Systems with Energy considerations).
Person specification
For information
Essential
Applicants will be required to evidence the following skills and qualifications.
This project requires mathematical engagement and ability substantially greater than for a typical Computer Science PhD. Give evidence for appropriate competence, as relevant to the project description.
You must be capable of performing at a very high level.
You must have a self-driven interest in uncovering and solving unknown problems and be able to work hard and creatively without constant supervision.
Desirable
Applicants will be required to evidence the following skills and qualifications.
You will possess determination (which is often more important than qualifications) although you'll need a good amount of both.
You will have good time management.
General
Applicants will be required to address the following.
Discuss your final year Undergraduate project work - and if appropriate your MSc project work.
How well does your previous study prepare you for undertaking Postgraduate Research?
Comment on your transcript/predicted degree marks, outlining both strong and weak points.
Why do you believe you are suitable for doing Postgraduate Research?
▲ Up to the top